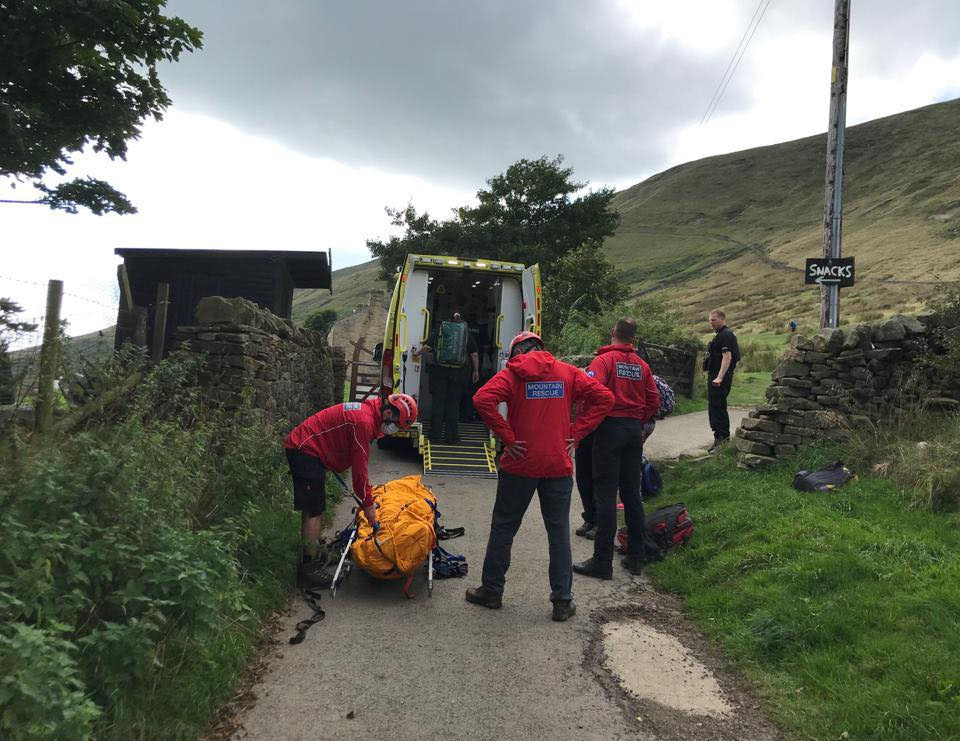 CALLOUT 69 – Call to assist female injured on Pendle Hill
September 18, 2021
CALLOUT 71 – Call to assist the North West Ambulance Service
October 1, 2021
CALLOUT 70
Today (Sunday 19/9/21) at around 14:40 the team were requested by Greater Manchester Police to assist with a casualty with an ankle injury around Greenbooth Reservoir, near Rochdale. The team's duty leader made contact with the police who had already used the SARLOC tool to send the casualty a text to confirm their location and the team was deployed to assist.
Fortunately for the casualty, as our first team members were arriving on the scene in our response vehicle, they were informed by Police officers on the ground that the casualty has been assisted by some passers-by who has enabled them to get safely back to their vehicle and were very shortly after departing and on their way to go and get their injured leg checked. We wish them all the best and a speedy recovery.
With an event the team were providing first aid on whilst this happened we had slightly lower numbers so a big thanks to Bolton Mountain Rescue Team for sending some extra volunteers in our direction in case a long stretcher carry was needed.
This callout also now means the team has deployed to more callouts this year than in 2019 before the pandemic, a true testament to the extra dedication being given by our volunteers throughout these last few years. Please remember, RPMRT are a charity wholly supported by you the public, enabling us to provide a 24/7 emergency service 365 days a year.
—
The Rossendale & Pendle Mountain Rescue Team is a full volunteer organisation that responds to those in need in our local community. The team is on-call 24 hours a day, 365 days a year and relies entirely on donations from members of the public to carry out this essential life-saving rescue service.
You can help with the work we do and support the team by texting 'RPMRT' to 70085 to donate £3 today.